Bringing folks together with an interactive mosaic
Published on

08 July 2013

Written by Rob
I was recently at an event in Boston, MA hosted by United Way, and I saw something that really caught my eye and was perfect for this site. I noticed some sort of moving photo mosaic on a large, HD monitor with a green screen next to it. Upon further inspection, I found that you could have your photo taken on the spot and watch as your photo was added to the mosaic on the monitor. I wish I could say I was surprised when I approached the mosaic attendants only to find out that this real-time interactive mosaic was created and hosted by our friends at Picture Mosaics.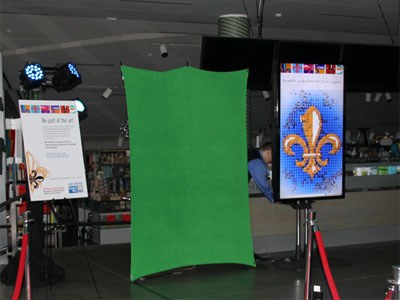 The real-time photo mosaic elevated the event's visitor participation and interaction compared to any other United Way event I've been to - it was truly a great ice breaker in getting to know fellow attendees! Below are a couple more shots from the event.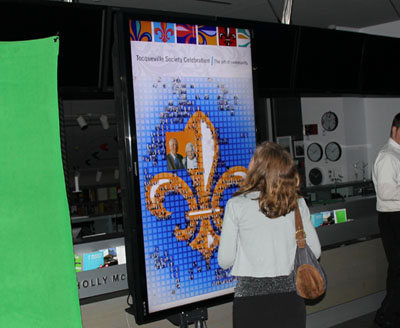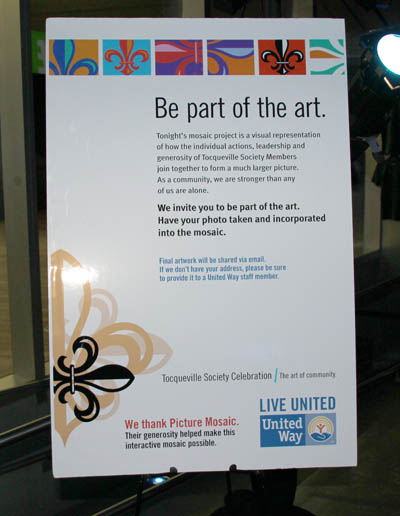 For further reading... I did find a few more cool examples of event-style photo mosaics using this technology on this page.