Fenway Park Turns 100!
Published on

18 May 2012

Written by Melissa
Recently my friend, who is a Boston RedSox fanatic, sent me a link to a website he thought I would be interested in.  It turned out he was right, his link took me to a site that was celebrating the 100th anniversary of Fenway Park using a mosaic!  Similar to some of the other interactive mosaic website I have posted about, the mosaic is designed using thousands of images submitted by Redsox fans.  Just by clicking around the mosaic, you can enlarge photos and read about each persons favorite Fenway memory. You can also use Facebook connect to see if any of your friends submitted their memory (my friend who sent me the link was, of coarse, already in the mosaic).  What a great way to remember all the great moments at Fenway Park, I mean who wouldn't want to honor one of baseball most treasured landmarks? Here is the link, check it out!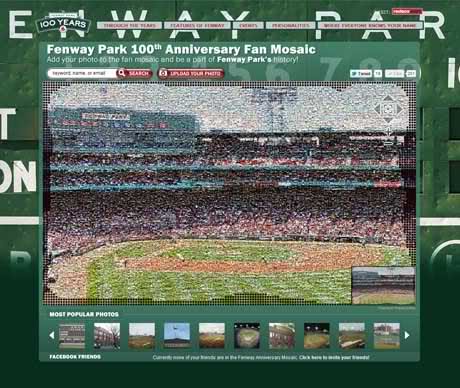 Screenshot: The Fenway Park Mosaic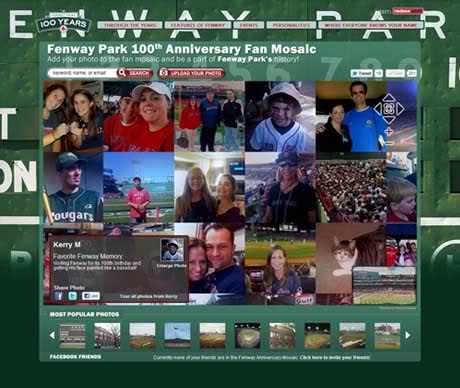 Screenshot: A close up of a some of the submissions
I also noticed that this is another mosaic powered by Picture Mosaics. Yet again, they have amazed me!