Guinness Book of World Records Photo Mosaic!
Published on

29 November 2012
Since I wear glasses on a daily basis, I am definitely someone who would be lost in the world without my glasses! I've been a Transitions girl for 5 years now and I would never turn back! Having fanned them on Facebook, a recent post immediately caught my attention. The post read, "In honor of World Sight Day, we present the largest photo mosaic in the world! We broke the Guinness Book of World Records!"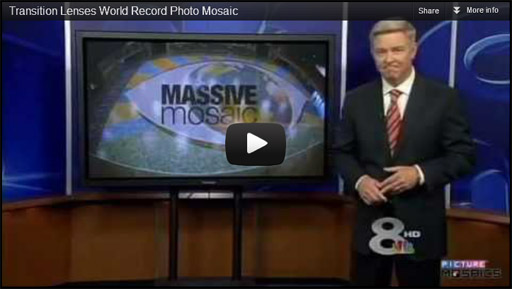 The mosaic consisted of 176,750 photo prints, submitted by fans, covering a record breaking 21,000 square feet. It took 3 full days to hand place, one at a time, each 5"x3.5" photo to construct the massive mosaic.
Looking a bit deeper, it seems our friends at Picture Mosaics played a role in designing and creating the mosaic. Congrats guys!