A Nationwide Photo Mosaic
Published on

08 July 2013

Written by Melissa
*UPDATED 9/3/2013*
I was catching up with a friend from Montreal recently who told me about an interesting festival that was approaching. Apparently, throughout the weekend of August 16th-18th, Canadian Living Magazine is inviting Canadians nationwide to submit their photos to an online, streaming photo mosaic for their 2013 PhotoFest! Right away, I went to the website to explore as much as I could, and to my surprise I found out that this streaming mosaic concept was provided by Picture Mosaics, whom I've written about in the past.
 As soon as I woke up this morning, I went to the PhotoFest mosaic site and watched for a few minutes as photos were added to the mosaic in real-time, right before my eyes. I was amazed by how smoothly they each found their perfect place within the mosaic to create the bigger picture. I was even able to search by using a keyword, email, or hashtag and share individual photos through Facebook, Twitter, or Pinterest. And, one of the most exciting parts was the chance to win a prize if your photo lands on a cell with a maple leaf! I highly recommend giving this mosaic a visit.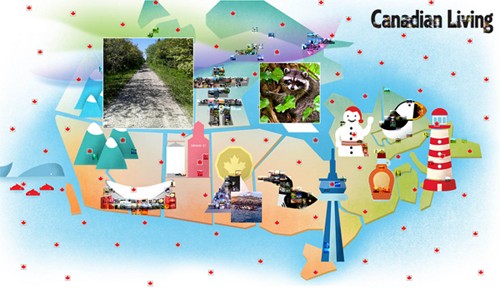 UPDATE:
Now that the Canadian Living 2013 PhotoFest has come to a close, the beautiful finished photo mosaic is still accessible online. Check it out after the jump!