A Rare Find - The Pikachu Photo Mosaic
Published on

13 May 2016

Written by Melissa
I'm a sucker for massive photo mosaic projects, especially when world records are involved. My most recent discovery is no small feat: British artist Quentin Devine teamed up with The Pokémon Company International to set the new Guinness World Record for largest trading card mosaic in honor of Pokémon's 20th anniversary!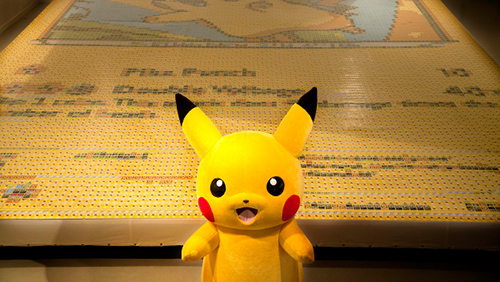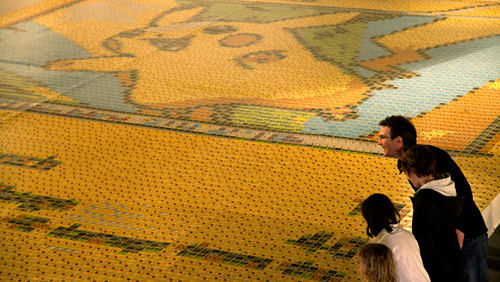 The mosaic was unveiled in Paris back in March of this year. Spanning approximately 32' 10" long and 23' wide, the mosaic was created using 12,987 Pokémon trading cards. Pikachu, the most well-known creature in the Pokémon world, was the obvious choice as the source image. The overall image is quite endearing: a huge Pokémon trading card created using thousands of smaller trading cards, each featuring their own cute little critter.
Quentin Devine is a British artist and animator. He's made his way into the spotlight before with his mosaic of the Queen using 1,952 pennies, but this is far and away his biggest and most ambitious work to date. Check out more of his work on his website.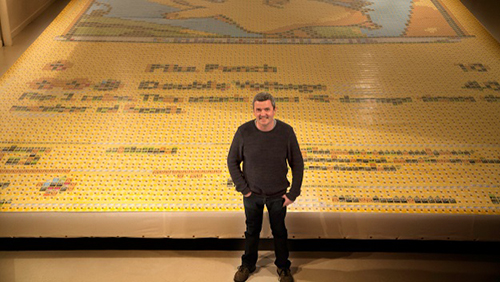 Source: Geek.com