Beautification Through Mosaics
Published on

10 June 2016

Written by Melissa
Are you familiar with the proverb, "It takes a village to raise a child"? I feel like this can apply to many walks of life; a strong community is important and essential. That's part of the reason I love huge photo mosaic projects. I love the teambuilding and community support that takes place when creating gigantic works of art! I was recently reading about the work of eL Seed, a French-Tunisian street artist, who created a mosaic mural on a number of buildings in Manshiyat Naser, a suburb of Cairo.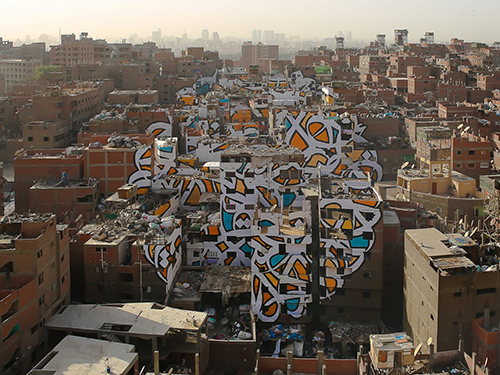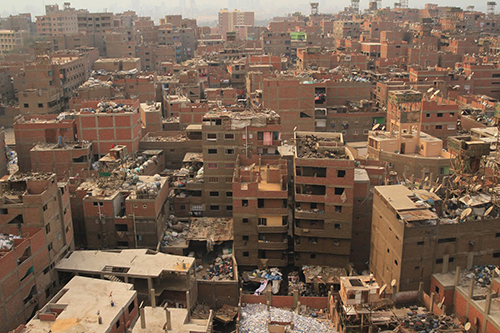 The town of Manshiyat Naser has been nicknamed "Garbage City" due to the number of residents who collect and sort through Cairo's garbage for a living. To help beautify the landscape of the city, eL Seed planned this massive mosaic concept spanning across more than 40 buildings throughout the city with help from a number of its residents. When viewed from a specific point on the Moqattam Mountain, the completed mosaic comes into view.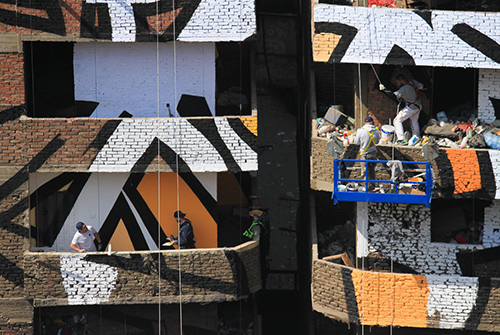 eL Seed uses a lot of Arabic calligraphy in his street art, referring to his style as "calligraffiti." The beautiful blend of colors and shapes in this mosaic mural is actually a quote from a Coptic Christian bishop that says, "Anyone who wants to see the sunlight clearly needs to wipe his eye first." It's a really fascinating work of art with a wonderful message!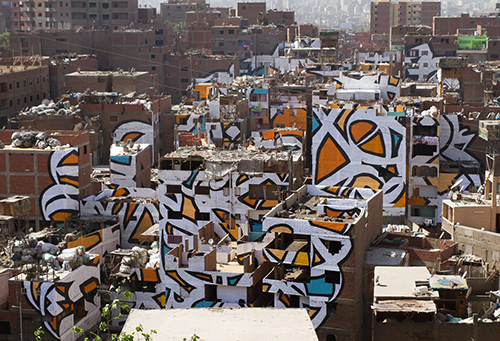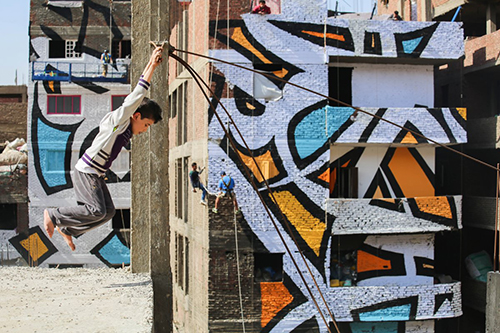 Source: Tech Insider