Mosaic Man Saved By His Community
Published on

29 June 2016

Written by Melissa
 I need to put aside our photo mosaic talk for this post because this is just an amazing story that needs to be shared. My New York readers might know him from his work on sidewalks, stoops, and planters; the Mosaic Man's work is widely acclaimed. After serving in Vietnam, Jim Power briefly worked in construction and lived on the streets, making his first mosaic pole in 1988. He was then coined Mosaic Man by the Village Voice. He's since designed seven mosaic light poles for his Astor Place community.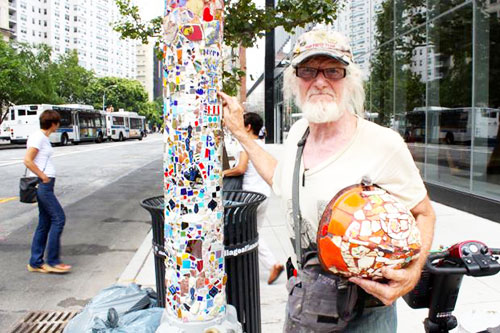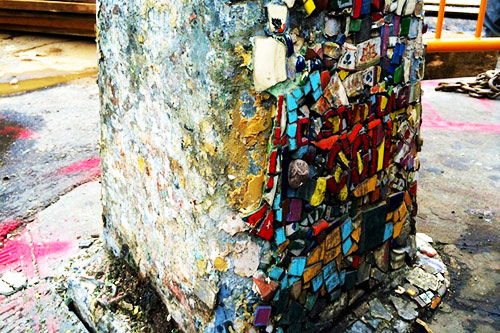 In 2014, the city removed the light poles to make way for a new redesign. But with the help of a community petition and the Greenwich Village Society for Historic Preservation, the Mosaic Man's art will now be included in the redesign. The retired light poles are being taken out of storage and Power is now in the process of restoring his art work. The Mosaic Man plans to provide new-and-improved looks to his previous mosaic light poles.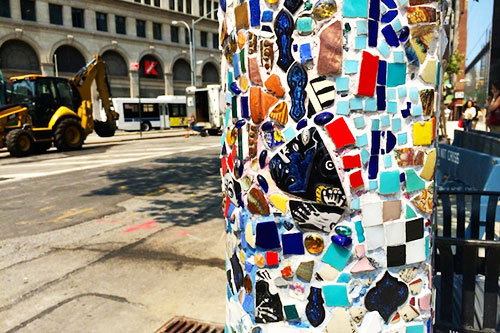 It's such a great feeling when art has an inspiring impact on a community. Power is hoping to have these new mosaic light poles done by this August! I, for one, can not wait to see them! I might even plan a trip when they are installed!  
Source: dnainfo